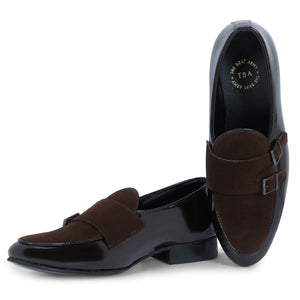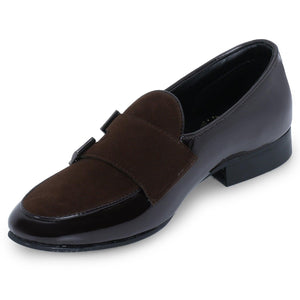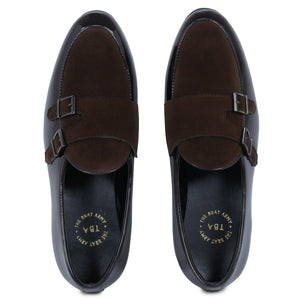 Oban Brown Patent Double Monk Slip Ons
Presenting a sophisticated shine combined with remarkable faux-suede accents, these obsidian-black shoes have unquestionably secured their spot in our latest collection. From the dual buckles that elegantly secure the faux-suede wraps across the matching uppers to the unmistakable comfort that envelops your feet in each shoe's interior, what you see here are the epitome of impeccable dress shoes suitable for any and every occasion.
Featuring a distinctive double monk detailed upper design, this pair of slip-ons from the exclusive THE BRAT ARMY private label collection offers both style and comfort in one. These patent slip-on shoes are guaranteed to make you the focal point of attention wherever you step. Their versatility shines through as they effortlessly transition from a casual slip-on style to exuding the formality of traditional dress shoes, making them an impeccable choice for various occasions. Notably, they combine the aesthetics of apron and double monk styles simultaneously.
These shoes are your ultimate fashion companion, seamlessly elevating your style quotient from weddings to lively parties. With these exceptional shoes at your feet, you can confidently make a bold fashion statement at any gathering or event. Whether it's a formal occasion or a more casual affair, these shoes are the perfect accompaniment for those who appreciate the finest in footwear. 
Specs:
    Faux Leather
    Pu Insole
    Pu Lining   
Rubber Neolite Sole
    Handcrafted